5 Handmade Jewelry Packaging Ideas
Jewelry is a perfect option for gifts. It is a high-end luxurious product which needs to be handled with great care. Jewelry gift boxes play a significant role in this regard. In addition, to purchase ready-made boxes, an interesting idea is to make them on their own. Nothing is more amazing then handmade gift boxes. It put a big smile on the face of your loved ones. A well crafted handmade packaging is a perfect surprise for everyone. You can also use favor boxes and gable boxes for this purpose. Decorate it according to various themes and occasions. Below are some of the best-handcrafted jewelry packaging ideas: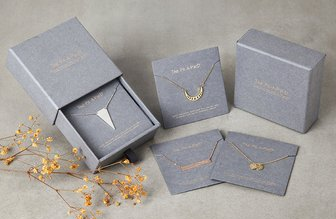 • Keep it Simple:
Simple things always attract the most. Prepare the ornament boxes from some old cardboard lying in any corner of your house. It's your choice whether you want you to want to create the box with an attached or separate lid. Once you have made the box cover it with some decorative paper. Use a simple ribbon or twine to make a bow on it. This simple jewelry packaging will attract everyone.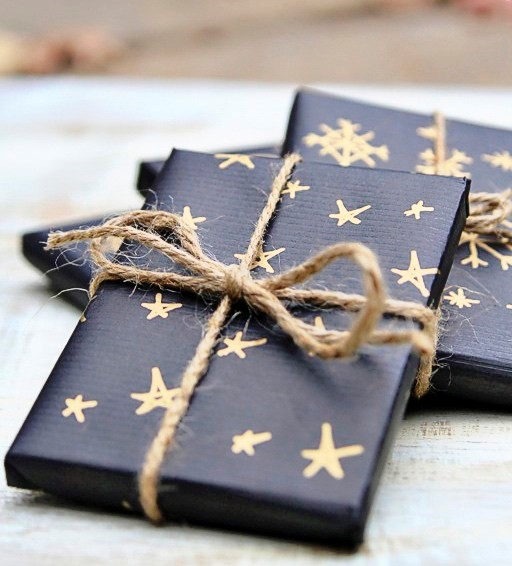 • Glittery Jewelry Boxes:
Jewelry gift boxes should look extraordinary attractive like the product inside. Another interesting idea is to make glittery jewelry boxes. Take any ordinary box cover it with a golden paper. Apply an adhesive on its lid using a brush and sprinkle glitter all around. Let it dry. It will make perfect ornament boxes for any occasion.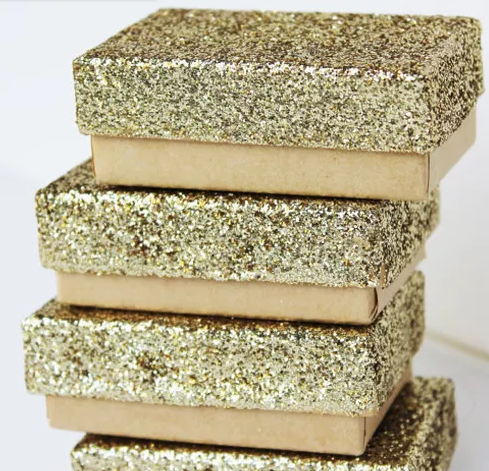 • Simple Hand-Drawn Gift Wrap:
The combination of white on brown works well. Take brown colored cardboard boxes and draw simple lining or any random pattern on it by using white or a silver marker. You can create a number of packaging in this way without incurring any cost. You might have seen such prints on gable boxes as well. It gives a natural but attractive look.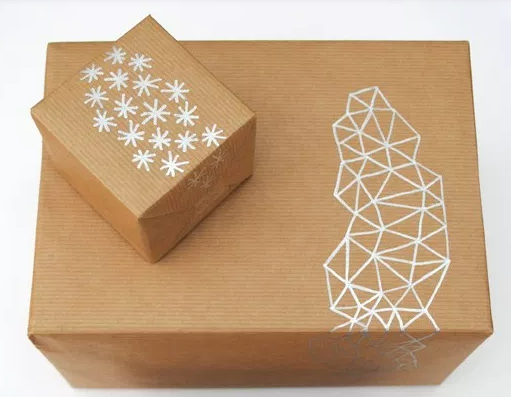 • Handcrafted Lilies:
Designing anything from a paper by some simple fold is a great jewelry packaging idea. If you search on the Internet you will find a number of ways to make flowers, lilies, pom poms and other decorative things. You can make a combination of handcrafted lilies in bright colors and make a bouquet of it to make the gift boxes more enticing.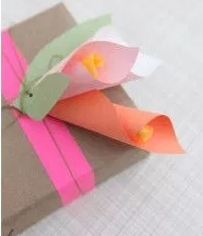 • Add gold touch:
If you have some old leftover boxes from the last season, simply decorate them by adding gold designs. They serve as a perfect packaging for your delicate jewelry items. Moreover, you can also use them on various festivities to add a warm and fuzzy feeling. Giving them the shape of favor boxes is an interesting idea. It gives an expensive and elegant look to your jewelry products. Add some golden glitter, ribbons, and button on the boxes. You need not to go overboard; rather working on some simple golden details can create a great difference. If you want to make the gift packaging for Christmas, shiny silvery details can make others remember of snow and Christmas bells.