Birthday is always special for everyone, but when it is a tween birthday, then it will be more special, so if you want to host a tween birthday party, then here are few locations that can be the perfect option for you. It is essential to choose the right place to host a birthday party, then here are the guide of choosing the best place to host a tween birthday party and they are:
1. Wild Child
Most of the kids like the outdoor location, if your kid is also an outdoor kid, then you can look for the outdoor location. In every city, there are local park or recreation center which are available for organizing a different kind of events. These locations are less expensive and if the park also offers the playground or skateboarding park, then it will be your luck, that means, in less bucks, you will get a lot of services. You must have to check the location before organizing the party, if it is a rainy season, then you must have to see whether the park offers the sheltered picnic area or one indoor kind of facility or not.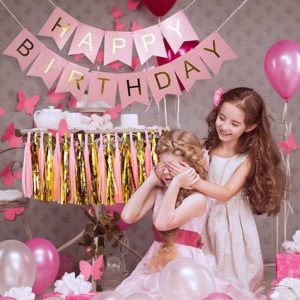 2. The Creative Mind
There are many kids who are creative, they love to do a different kind of creative things. If the kids have the creative mind, then you should have to choose the place according to their interest. In this condition, the art museum will be a great option for kids who like photography, sculpting or painting. In many cities, there are museum who offer the birthday packages that include a different kind of activity, cake, and presents. In the packs, they also offer the clay items to paint, then you can use it for several purposes. You can send birthday gifts online as well to make your kid birthday extra special.
3. The Foodie
If your kids are a foodie or they love to eat a different kind of food, then there are two options. First, you can take your kid and his or her best friends to your kid's favorite restaurant. If your kid like different food items, then you can try something different like Chinese, Japanese, etc. Or secondly, you can look for the restaurants that offer the tours of the facility along with the delicious meals for the group. Even you can look for the restaurants that allow the kids to try something with their hand at food preparation but under the guidance of restaurant staff.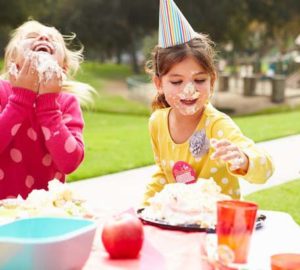 4. The Sportie
Most of the kids love sports, if your kid also love sports, then it will be very easy to please. You will have different places, where you can arrange a birthday party. You can book a skateboarding park, roller rink, bowling alley, putt-putt course, indoor batting cages and more. You can also look for the rock climbing gym, play center, etc. You can choose the location related to the sport or game, and you can select the online cake delivery option as well. As a parent, you can also invite your kids friends, so they will enjoy more with their friends and have a blast birthday party.
5. For the Fashion
Girls love fashion, jewelry, and accessories. So, if your daughter also loves fashion, then you can take her to visit a local beading store where she can make her own jewelry. Or, you can ask the local department store, if they will give a short fashion lesson to your girl, where she points out the current style and trend in fashion. You can arrange a theme party for her that is related to fashion, or you can arrange something via which she can showcase her fashion talent. It will be a nice option for the daughters. Now, the boys also follow the fashion, so you can take them to the market, to find out the current trend or the things that they are interested to wear.
If you want to make your kid birthday extra special, then do the things that they like. These are a few ideas and tips for choosing the best place to host a tween birthday party. It will make your kids and their friend happy, and it will definitely bring a smile on their face on a special occasion of their birthday.