Demolition of a house or any other building can be done for many reasons. It can be done for removing any obstruction or to make a clean site for future renovations and constructions. There are many Home demolition companies available in Australia which is ready to do the job at affordable rates. You should not select a company before gathering complete information about the company. Thus, whether you are a homeowner, an investor or a builder, when you decide to demolish your building there are certain doubts and queries that may come in your mind. It is very important that you clear these queries and doubt before you start the process of demolition and hire any company.
Here we will discuss a few questions that can help you hire the right house demolition company for your demolition project.
What Are Their Credit References?
Before you hire any company you must speak to a few credit references and suppliers who have dealt with this company before. Any reputable contractor in this business will happily provide a few good references. You should meet them and don't hesitate to ask about their experience.
What Are Cost Estimate and Final Quote for House Demolition?
Cost is the most important factor in home demolition because you have to hire a professional demolition company and they will use very expensive machines for this work. You should meet a few contractors and take a quote from all of them. The final price should be fixed before starting a project. This will save you from a lot of unnecessary future expenses. You must also confirm if there are any hidden charges or not.
If The Companies Waste and Debris Disposal Policies Are Appropriate?
If you choose any non-reputable home demolition company, you will find yourself with the responsibility of disposing of the demolition waste but you should know that a good, reliable and reputable demolition company will inform you beforehand regarding their disposal policies. You must also ensure that this is done in accordance with the waste disposal laws of your land.
Check If the Company is Licensed or Not?
If the company is licensed it means that they are legal and they can be caught into major legal trouble if they breach the contract by any means. They are also more trustworthy and reliable.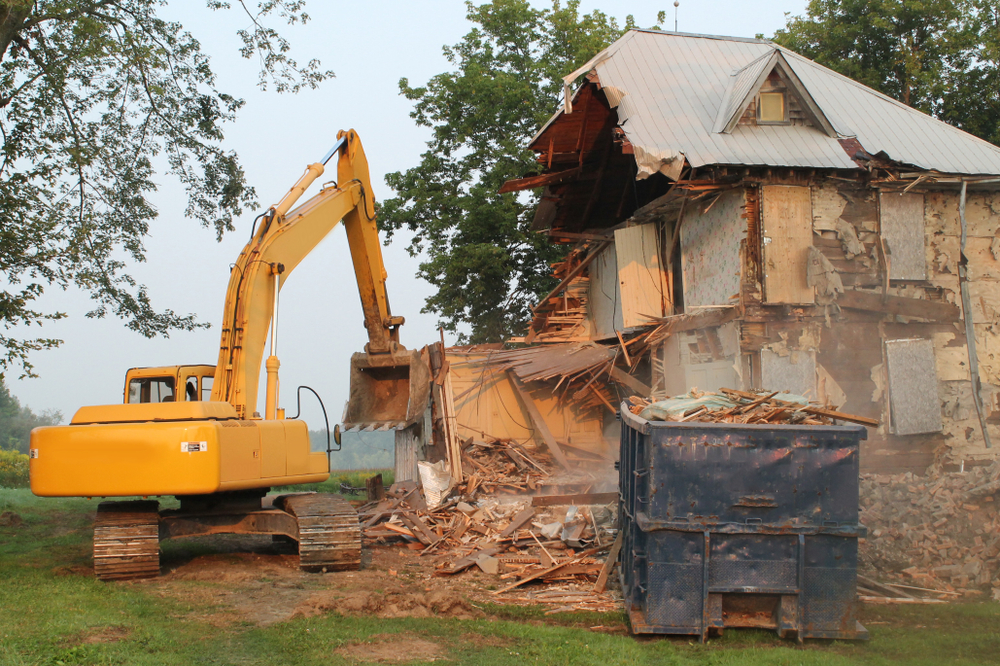 If the Equipment Used By the Company Are High End or Not?
You should personally check the equipment of the company. The equipment should be in good condition. They should be high end and updated as per new technologies. This will let you determine the efficiency of the company. Modern equipment will ensure that the project will be completed in time and in a systematic way.
What is The Previous Safety Record of The Company?
You should find out if any accidents have happened at their site or not. What kind of accident prevention measures are used by the company? What is the safety tools used for the safety of workers? How they used to keep the site clean all these are very important questions to be verified with the home demolition company.
What is The Timeline to Complete the Work?
This is extremely important to know how long the company will take to complete the project. You should also know if previously they have completed the project within the given the timeline or not.
The job of home demolition companies is very complex and dangerous and a single mistake can lead to a fatal accident. These questions will determine the expertise of the company and once you are satisfied you can hire the best house demolition company for the project.