Surfing is an interesting sport but not an easy one. It needs proper training to make the skill to surf, otherwise, it can be dangerous and can hurt you badly. My first experience of surfing was in Morocco as surfing is the most famous sport and comes in the top activities in Morocco during the holidays. It was not like I went in waters of Agadir and started surfing, it took time and in my case took a long time to get the confidence to surf. What I'm going to tell you about are the tips, if you are a beginner and want to be an expert in Surfing, you need to follow these tips before doing anything. You will get your destination very soon.
Follow These Tips to Get Skilled in Surfing:
I found the beaches of Tangier and Agadir the best places for this sport. My suggestion is based on my only experience of surfing in Morocco. Other than this, there are a lot of destinations in the world which must have more better opportunities for you. You should try, but no. Not like this, first have a look at the tips about where to start, what to do step by step to be a professional sufferer.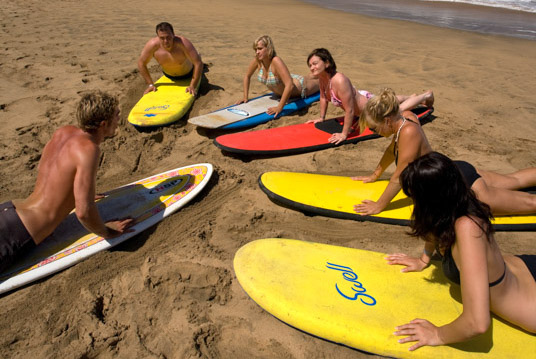 Don't Try This at Home, Remember the Lesson?
Do you remember the sentence? Yes, science programs on television usually tell you before and after the science experiments. That is usually a warning that the experiments should not be practiced at home. Why? Because you are not an expert on things and may hurt yourself or do something wrong in this regard. Don't try surfing yourself if you know that you are a newcomer and need proper training to be a world surfing Champion. You are not a champion yet, so start with learning first.
A good teacher can lead you to the high waves of success
I found a great teacher in Morocco and always go back to him to learn more and more from him. For you, find a teacher who is sincere with you to teach you surfing by the core of his experiences. An experienced guide will always give you a pat of confidence and some tips to begin, further, you will be learning by experiments and will inform your guide about your learnings. It will lead you to the heights of success.
A Surfboard is Your Toy to Play, Choose the Right One
For learners, it is recommended to have a surfboard of big size, it is for better and safe learning. For me, it was a great opportunity to surf with my teacher, he helped me learn the very basics of surfing. Now I surf with much perfection is all about his teachings. Keep big size of Surfboards with you, Cheers!
Choose the Easy Waters at First
I chose for the waters which were famous for the beginners. For you it is also advised to opt for the waves appropriate for the new learners. Because it is important to take your care, life is important. If you are safe and sound, then you can be able to do anything in life. Start from the easy waves until your teacher promotes you to the upper level in surfing. Don't try to be more efficient, focus on what your teacher expects from you for the time.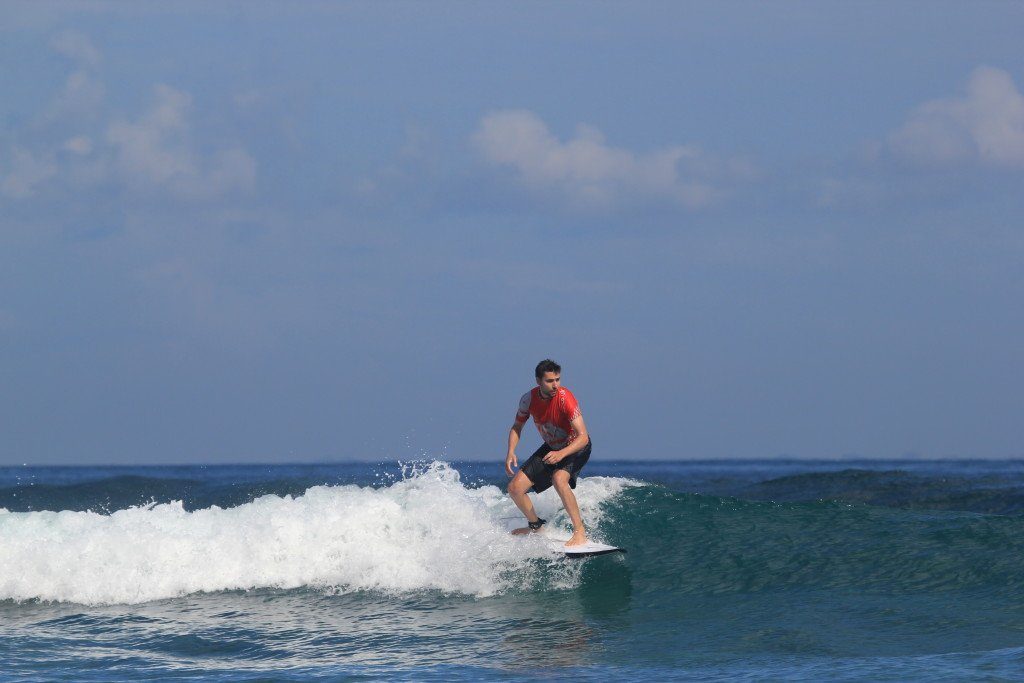 Once you get in, control the speed
If you are done with the learning by hands and gestures. You will have to go with waves, but remember, control your pace, don't be so excited, it is water, not your bathroom tub. So keep your pace in control and enjoy the waves on a normal pace. Going slow will teach you each and every hidden element of Surfing.
Don't Beat Big Players
You are not into any competition. You are a beginner and in a learning stage. So focus on your learning rather following the professionals beating with the high waves. One day, you will also be playing at that level, but you will be on that stage after learning step by step. If you don't follow the steps and take everything so light, it won't help you anyway. So please, keep distance from the professionals and be in your learning space.
Take it Easy, It's a Sport
You should take it easy if you chose a sport like surfing. In the beginning, it might have lost the interest but with time and experience, you will be a master in surfing I must say. For this, you have to take an interest in the sport while learning the skills with full focus.
Travel to Surf on the Best Beaches in the World
You know when I traveled to Morocco for the very first time, I didn't aim to go surfing anyway. But this sport attracted me and now I'm good at surfing. If you want to explore the surfing spots in the world, you should move to the best places in the world to experience the best moments in life. Get the packages to travel companies often offer only for the surfers. I wish you a very great surfing experience in your life. Good luck!