Every company that deals in import and export supposed to obtain RCMC registration. RCMC stands for Registration-Cum-Membership Certificate which is issued for 5 Years by Export Promotional Councils or commodity board of India.
The company with RCMC certificate can avail several concession and benefits under Foreign Trade Policy. However, companies that are exempted under the Export-Import Policy don't require obtaining this certificate. The competent government authority issues the membership certificate.
Therefore, if you have a business and are involved in import and export activity, then we suggest you obtain RCMC registration as early as possible.
Enterslice is one of the pioneers in helping people to obtain RCMC registration within the least possible time and without much complication. For any queries related to RCMC, you can contact the team of Enterslice with just a few clicks.
In this blog, we have covered the following points:
How to apply for RCMC registration?
The validity of RCMC registration
What are the compliances under RCMC?
Penalty for Non-Compliance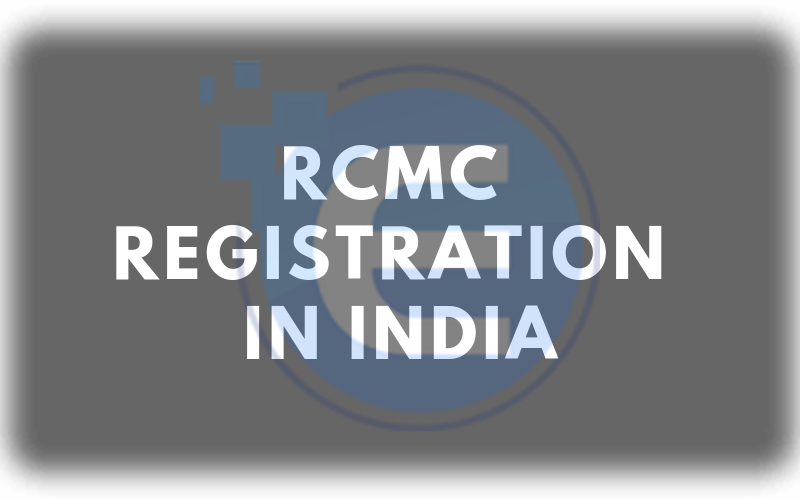 How to apply for RCMC Registration?
To be a member of the Export Promotion Council (EPC), an exporter needs to file an application in the prescribed format. Thereafter, RCMC is provided with the concerned EPC after admitting to the membership.
For manufacturer or exporter registration, an exporter needs to provide the evidence to that effect. For being the associate members of EPC, prospective or potential exporters may also file the application.
Hence, for such purposes, an application is supposed to be filed in the prescribed format along with the following necessary documents:
Certified copy of the Import Export Code (IEC) obtained from the concerned licensing authorities;
Application form for RCMC;
Scanned copy of bank certificate;
A declaration related to the effect on exports and imports in the preceding financial year.
In case you're a company, a copy of Memorandum and Articles of Association, and partnership deed in case of partnership firms.
SSI or IEM certificate if the registration is sought as Manufacturer exporter.
The Validity of RCMC Registration
The validity of RCMC registration is for 5 years which starts from the 1st April of the licensing year and ends after 5 years on 31st March of the licensing year unless specified.
What are the Compliances under RCMC?
Following are the compliances under RCMC:
Every exporter is required to furnish quarterly return or details of his exports of varied commodities to the concerned registering authority.
In case the exporter is registered with FIEO (Federation of Indian Exports Organizations), then the applicant also needs to send quarterly returns to FIEO in the specified format.
Penalty for non-compliance
If the applicant doesn't comply with the rules and regulations of RCMC, then the authority has the power to de-register or seize the RCMC registration of the business.
Conclusion
From the above discussion, it's concluded that if you're dealing into import and export business, then you're supposed to obtain RCMC registration. For the same, contact Enterslice.
Read Also: