While the confusion was taking over regarding my new life which was going to start soon, my friends thankfully made a plan of all girls trip to Morocco. This trip was clearly on our list when we used to discuss plans regarding our Bachelor parties. Fortunately, I was the first one who was walking to the altar in my group. The confusion and nervousness shattered away in a moment when one of my BFF showed to be the tickets and told me that we are going to have the grand party there. Morocco Tourist Attractions was something I was more excited about because I have been to many parties and clubs in the UK but never encountered the nightlife of any other country before. So yes this was definitely my first ever experience of partying in any other country!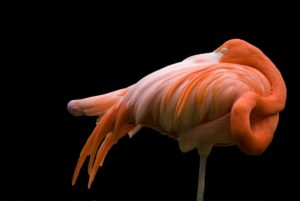 Morocco Tourist Attractions in the
End Of The December!
Okay so my wedding was to be held in January and my girls decided this trip at the end of December. The amazing part was that even my fiancé had no idea about this plan, so when I showed my tickets to him he was even more excited than me. You might be thinking why because he also had a trip planned with his fellows (somewhere) and that was not in Morocco at all, so we were ready to compete for his bachelor's trip with mine!
Surprized Scheduled Places
One thing that was even more exciting about this trip was that this whole trip was a bachelor party in itself, and my BFFs were all set to experience every ounce of Morocco excursions with me before I get married. So this tour was arranged in an order where each night there was a new nightclub on a completely different destination and at the grand party was held in Flamingo Lounge Bar and the end where more surprises were waiting for me!
Le CasArt Bar
The enchanted adventure started from the amazing Le CasArt Bar in Casablanca, Morocco. Certain things I admire about this pub includes the live singing and the voice of this blonde signer. Undoubtedly she served as the cherry on the top. Then the DJ and music started after we had an amazing dinner with songs in her voice. So, I don't remember much about how many shots I had back then but I do remember that their taste was so refreshing and the whole collection was ravishing indeed. We danced and we got tired and then I woke up in the afternoon when my fiancé was calling.
Sky 28
In the same city, Casablanca, Morocco another club was waiting for us in the sky. If I say that Sky 28 takes you in clouds that won't be an exaggeration at all. I have been to many clubs in the UK but here I saw that this nightclub is specially built to give you the feeling of dancing under the stars. While dining here I was mesmerized by the view of the whole city. It seemed like I am on a flying carpet. We danced the whole night under the stars and went back to the hotel rooms which were booked in the same building, "Kenzi Tower Hotel".
Royal Mansour Bar
Next Day we flew to Marrakech for visiting the Royal Mansour Bar. This bar looked like a villa or you can say a sober and settled place. As soon as we entered this bar I was completely shocked to see the difference in the ambiance of the outer and inner portion of this bar. Many other executive guests were there and a live singer was performing. As I was tired so I completed my dinner, enjoyed the live singing with a drink and went back to the hotel which was 5 mins away from this bar.
Cantobar
One fact I would like to share here is that Cantobar is the only Karaoke Bar in Marrakech. This makes this bar more fun than anyone could ever imagine. The best part was being drunk and singing while my friends were making the video of my pathetic voice, hence they not only share that embarrassing video with me only! Next day I received a message from my fiancé "Singing will be ban in the room!" (where is my gun?)
Theatro
This amazing bar has unfolded the beauty of nourishing nightlife in Morocco. Dj was performing live and I still remember I have never danced this much at any nightclub in my life. This could be the thought that this was the second last night and I wanted to make this one special as tomorrow was the surprise party so eventually this was my bachelor party night for myself. So I danced my heart out and my friends were startled to see my moves which were rising the temperature of the dance floor. The music quality here and the trance played by the Dj made my night the best party nights in Morroco till then!
Flamingo Club Held an Epic and Unexpectable Surprize.
Agadir was our final destination in Morocco where I was going to have my bachelors party at Flamingo nightclub. I knew that these girls have something in their mind so I acted very carefully. I was told that there is going to be a dress which was my gift from them and I had to wore in at the party. While we were at the entrance of the club I received a call from my fiancé and he said I should untie my hairs. I thought someone from the group sends him my picture but out of nowhere my husband to come out of the club wearing a contrasting suite with my dress, with a bunch of flowers and bent on his knee asking me to be his date. I was nervous, happy and that time all the emotions ever existed on in planet were found in me. He and I danced and enjoyed the bachelor's party together.
This was the time I realized my choices were his choices as he was my choice. I was so happy and felt blessed to have so many countless blessings by God. So I would recommend all men to arrange a bachelor party for their ladies and let them enjoy the flaming nightlife in Morocco the same way I did!
Read Also: